Bliss Blends Aromatherapy Roller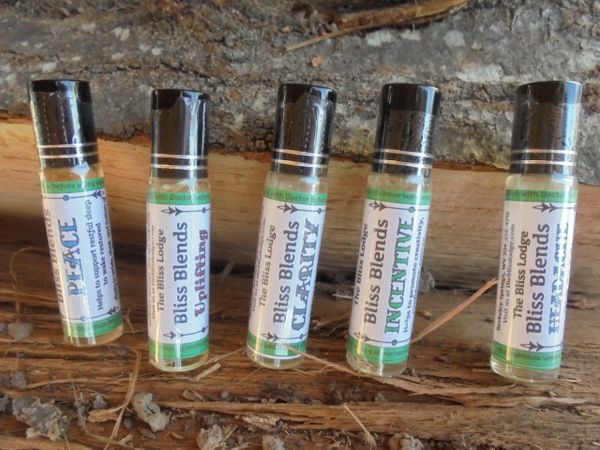 New stock coming soon!
These beautiful little roll on essential oils come in different blends  Uplifting, Headache Tamer , Peace, Incentive, and Clarity. All created to help you throughout your day. Whether it be from trying to get some peaceful sleeping to motivating you. Take them in your purse or pocket. They have a screw top lid and stainless steel ball roller.
Uplifting

- Helps to energize and uplift your mind and body.

Headache Tamer

- Helps to relieve headache and neck tension.

Peace

- Helps to support restful sleep to wake restored.

Incentive

- Helps to promote creativity, confidence,energy and motivation.

Clarity

-  Helps to focus attention and stay on task.