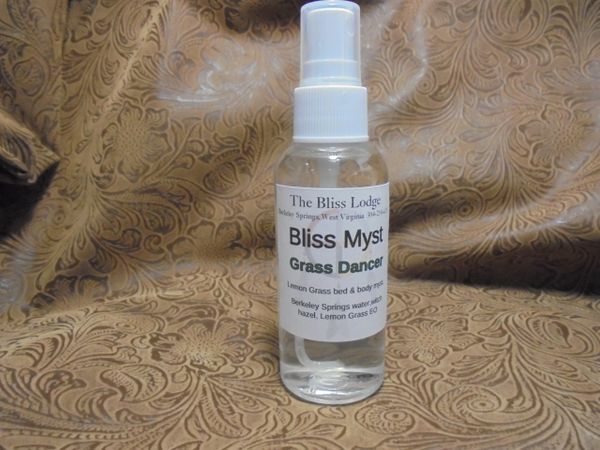 Grass Dancer Myst brings visions of tall lemongrass blowing softly in the wind, and when its lemony scent reaches your nose you give a smile and inhale deeply. Lemongrass oil eases mental fatigue. It is great for aromatherapy on your body or in the air. 

Ingredients: Berkeley Springs water, Lemongrass essential oil, Witch Hazel
Spray on your body, or in the air for a freshener.
Priced per bottle. Approx. 2  fl oz.     59 ml

Always test a small patch on your arm to test for allergies.