Bliss Myst- Kokopelli Patchouli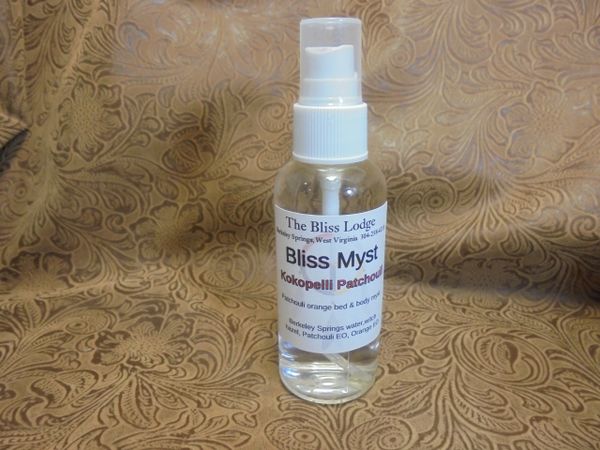 The amazing scent of Patchouli can take you back to another time and place. This myst is no different. It has antidepressant, sedative, and deodorizing properties. All that and the best part of it is that it smells delicious. Spray on your body or into the air. 
Ingredients: Berkeley Springs water, Patchouli essential oil, Witch Hazel
Priced per bottle. Approx. 2 oz     59 ml

Always test a small patch on your arm to test for allergies.