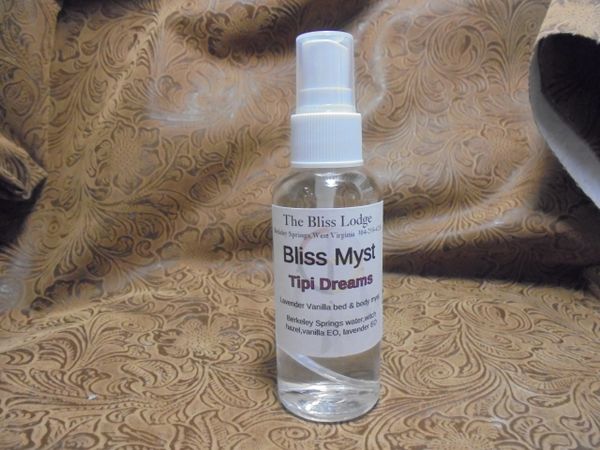 Tipi Dreams is a simple sweet Lavender & Vanilla bath and body myst. When a dream catcher filters outs the bad dreams you are left with beautiful tipi dreams.  The delicate fragrance of both the lavender and vanilla have a calming effect on skin and nerves, and help to relieve anxiety. You will carry the sweet essence with you through out the day. The aromatherapy of lavender essential oil helps to promote a good nights sleep.  
Ingredients: Berkeley Springs Water, Lavender Essential Oil, and Vanilla infused oil, Witch Hazel

Priced per bottle. Approx. 2 fl oz     59 ml
Spray on skin or in the air for a freshener. 

Always do a test patch on your arm skin to test for allergies.