Bliss Travel / Trial Balms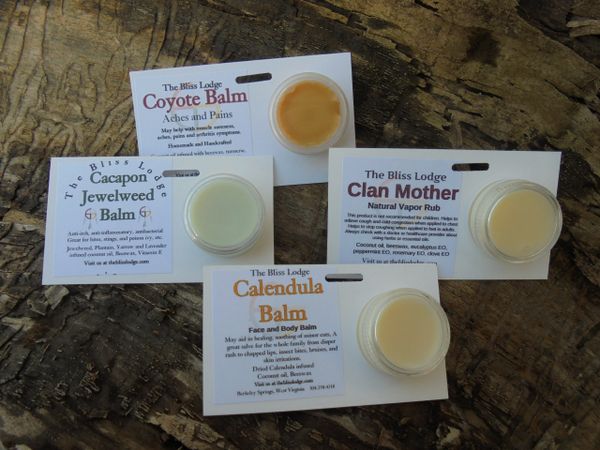 A small travel size container of your favorite Bliss Balms. Available in 
Coyote Balm - for aches and pains of muscles, arthritis
Cacapon Balm - anti-itch, anti-inflammatory, antibacterial. Great for bites, stings, and poison ivy. etc. 
Calendula Balm - aids in healing and soothing of minor cuts, abrasions and bruising.  A great balm for the whole family from diaper rash to chapped lips.
Meadow Dandelion - A great moisturizer for aging skin with age spots, and acne prone skin. In season availability only.
Clan Mother - Our natural vapor rub helps to relieve cough and cold congestion when applied to the chest. Helps cough when applied to the feet also. Not recommended for children. 
Always try a test patch to test for allergies.