Cacapon Jewelweed Face & Body Bar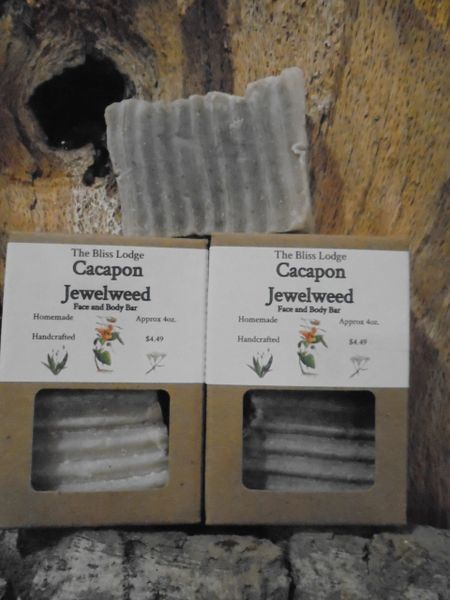 Cacapon means medicine waters in local Native American language. This is why we chose the name for this beautiful bar. Our Cacapon face and body bar is infused with healing waters and herbs that many use for its antibiotic and anti-itch properties. The coconut oil gives it moisturizing benefits as well.  Great for all the itchy-scratchies, really helps with poison ivy symptoms.
Ingredients: Berkeley Springs water steeped with Jewelweed, coconut oil infused with yarrow, plantain and lavender,  sodium hydroxide,.