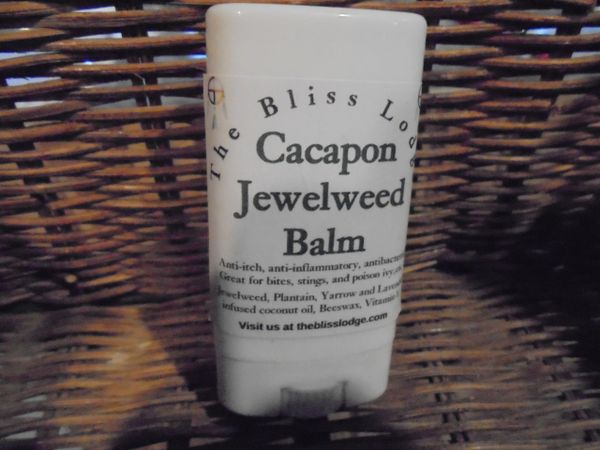 3 Sizes - 4 o.z screw top,  2 oz, screw top  and Twist up
Cacapon Salve is a beautiful natural green salve. The properties of this salve are endless, and used for many different ailments. It is anti-itch, anti-inflammatory, anti-bacterial . Works wonders on spider bites, stings, and poison ivy, oak, sumac. 
A small dab on the affected area a few times daily.  Do not use internally.
Ingredient benefits of this product have not been established by the FDA. Always check with your healthcare provider about using herbs or essential oils.

Ingredients: Coconut oil infused with jewelweed, yarrow, plantain, vitamin E, beeswax