Focaccia- 3 flavors, all with cheese!- Pick up ONLY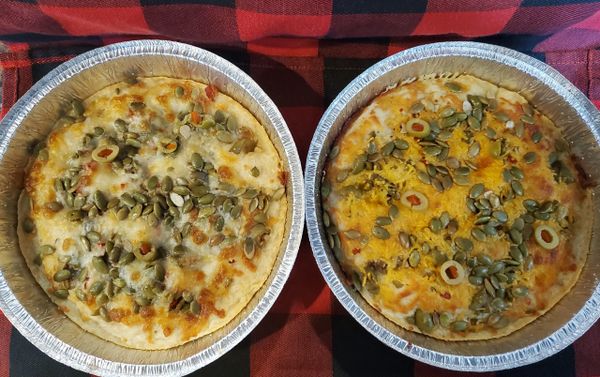 Pick up only
Focaccia - Green Olive, Pepita and cheese   Similar to a pizza dough, only better!   
Pepita (version of a pumpkin seed without the shell)
Tamed Jalapeno
Ramp
Flour,(Bleached wheat and malted barley, niacin, reduced iron, thiamine mono-nitrate, riboflavin, folic acid),olive, cheese, pepita, water, olive oil, sugar, salt, yeast, egg.   Approx. 1 lb net wt.