Grass Dancer Face & Body Bar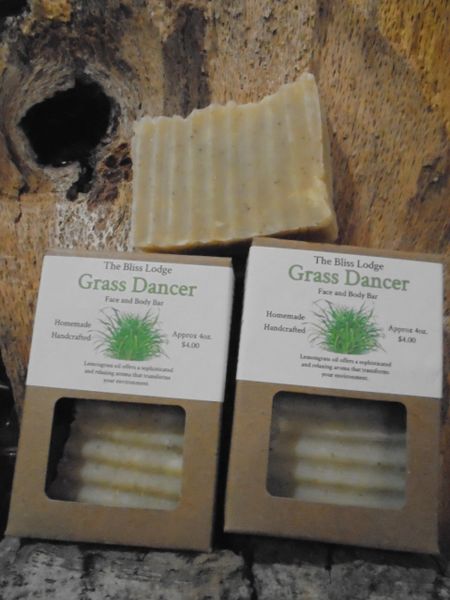 Grass Dancer face & body bar brings visions of tall lemongrass blowing softly in the wind, and when its lemony scent reaches your nose you give a smile and inhale deeply.  Lemongrass oil is used by many to ease mental fatigue, promote skin circulation and to fight cellulite. It is great for aromatherapy and has antimicrobial properties.  A beautiful essential oil scented bar infused with lemon balm. The coconut oil is very moisturizing. 

Ingredients: Coconut oil, Berkeley Springs water, sodium hydroxide, Lemongrass essential oil, and dried Lemon Balm.