Honey Lavender Shortbread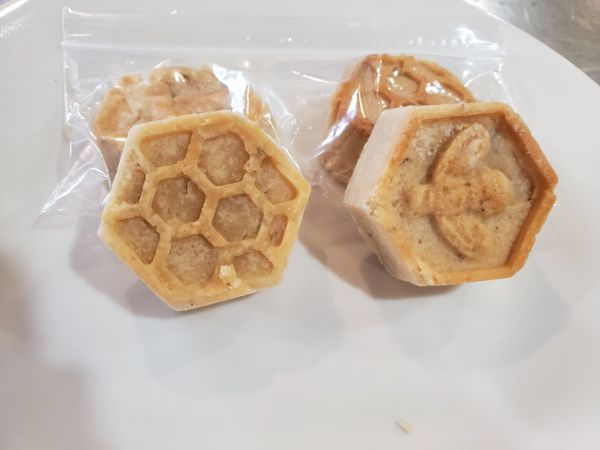 Our Real Honey and Real Lavender Shortbread are Wonderful with tea, coffee or just by themselves. As with all our baked goods, they are handmade and handcrafted in small batches to insure quality.   2 regular or 4 small shortbread per pack.    Enjoy.   Due to Freshness and Quality, this is the only food item we ship. Some say, they are even better after a few days!

Flour(bleached wheat and malted barley flour, niacin, reduced iron, thiamine mono-nitrate, riboflavin, folic acid), confectioners sugar, butter, honey, corn starch, lavender, vanilla extract.