Meadow Dandelion Face & Body Bar (seasonal)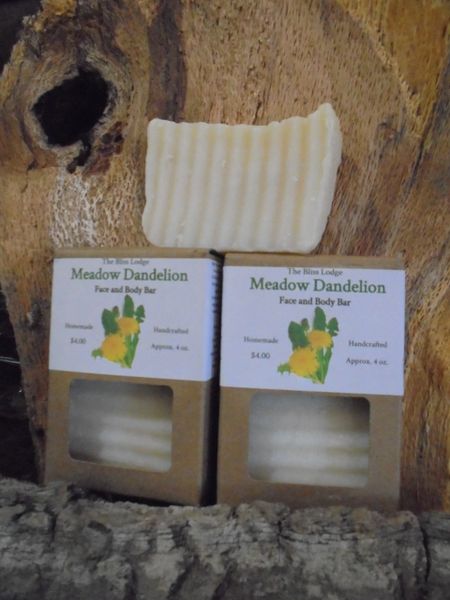 Seasonal Item - Best time to order is early Spring. 
We only make a few hundred bars a year, back ordering is available, if mother nature gives us more! All Dandelions used are harvested right here on our Homestead.
First come, first serve.
For years people have been using Dandelion to cleanse their bodies, inside and out. Meadow Dandelion Face and Body bar help to tone the skin reducing the signs of age spots.Many use it for anti aging properties and for acne. 
Ingredients: Dandelion infused coconut oil, Berkeley Springs water, sodium hydroxide.