Morning Dew Peppermint Bath Bar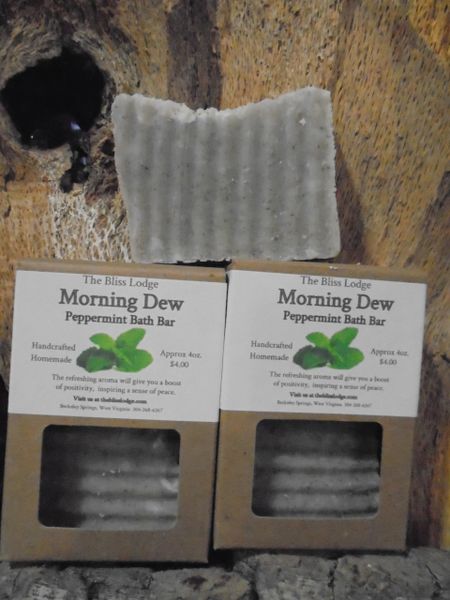 Let this invigorating, cooling bath bar awaken your senses, and improve your awareness as you go through out your day.  Many use it to relieve tension and has antiseptic, astringent and aromatherapy properties.
Ingredients: Berkeley Springs water, coconut oil, sodium hydroxide, peppermint EO, and dried peppermint leaves.