Smudge Sweet Grass and Sage Face & Body Bar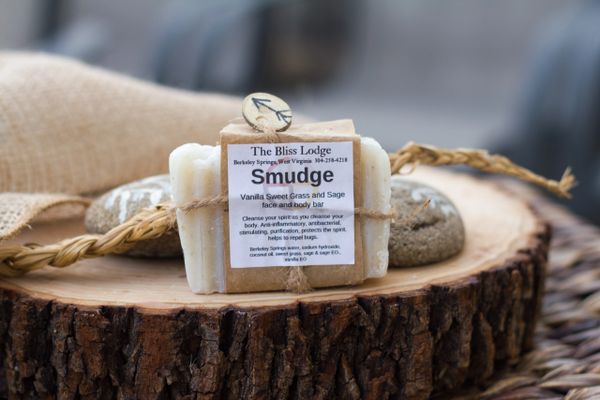 Cleanse  your spirit as you cleanse your body with sweet grass and sage. Anti-inflammatory, antibacterial, stimulating, purification, protects the spirit, helps to repel bugs. 
Ingredients: Berkeley Springs water, coconut oil, ground sweet grass and sage, Sage and Vanilla essential oil, sodium hydroxide.