Sweet Rolls - 3 flavors Pick up only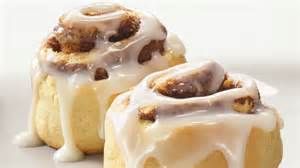 PICK UP ONLY!
Sweet rolls in 3 different Favors for now, Cinnamon, Apple Butter, Raspberry. 2 rolls per pack
All flavors may not be available all the time.




Flour(Bleached wheat, malted barley, niacin, reduced iron, thiamine mono-nitrate, riboflavin,folic acid), sugar, milk, eggs, (Cinnamon, Apple Butter or Raspberry) butter, yeast, vanilla, olive oil, salt.  Approx  6 oz.